Teams work together and race against the clock to escape by solving riddles and completing challenges in a series of locked virtual escape rooms. Compete to be the first to find the final solution and breakout!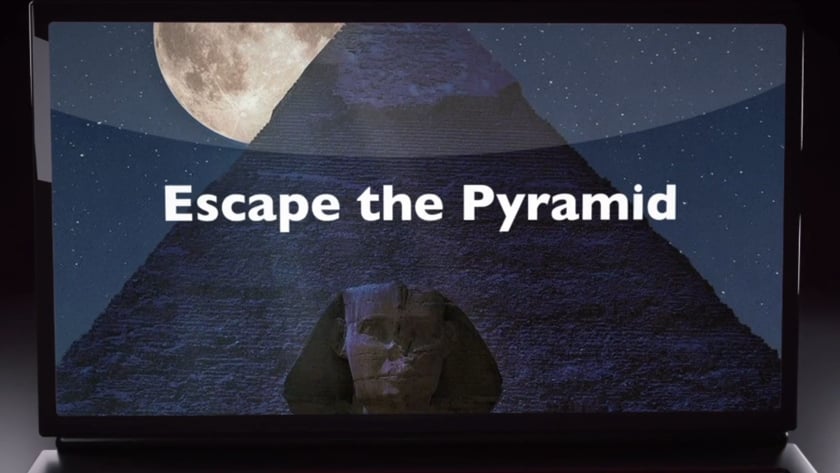 Participants are put into small teams and "locked" in a breakout room together. Using our simple web app and conferencing software, teams are faced with unravelling a series of puzzles. These challenges will test participants' abilities to work together and communicate as a team, and often draw on a variety of strengths and skills, so teams will need to delegate tasks strategically as well. 
A fun virtual experience that brings people together
Learn to work better together as a team
Encourage team participation in larger groups
Great icebreaker for new teams
Have fun and get to know each other

better

Develop communication, organisation and 

trust

Improve creativity and problem solving 

skills

 
You may start and finish your event at any time you like!
If you would like warmup games before the Virtual Escape, you can extend your session with our Silver or Gold Packages.
08.50 am – Room open 
09.00 am – Introduction and logistics by lead facilitator 
09.05 am – Ice breakers and warm up activities 
09.15 am – Event brief by lead facilitator 
09.20 am – Distribution of teams and start the Virtual Escape
10.50 am – Teams reconvene in the central conferencing room when they finish 
10.50 am – Event de-brief, awarding ceremony 
11.00 am – End of the program  
We have a couple of different themes available and new ones under development all the time, which means that you can choose the theme that you find the most interesting or you can then do escape rooms multiple times as they will all have a different theme and style. 
Egyptian – Escape the Pyramid

 

Indiana Jones
COMING SOON!
Sherlock Holmes
Space Escape